About
Carina Grefmar and Louise Hederström started their collaboration in 2015 through the project The new map, which is a new collaboration model between designers and manufacturers to maintain local production, in this case in Skåne. It resulted, among other things, in several exhibitions. This made them want to do more work together and resulted in continued cooperation under the Grefmar + Hederström brand.
Grefmar+Hederström explore the opportunities and possibilities to challenge the leather, its sculptural possibilities and creating furniture with an organic expression. Design och hantverk möts i processen och letar efter nya vägar. Focusing on high quality craftsmanship and resourceful use of discarded or third-rate leather from Swedish cows.
The closeness of both studios in Malmö enables discussions and personal meetings and it has a great importance for the entire production from idea to finished product.
Over the years, Grefmar + Hederström has been represented on a number of exhibitions and since 2017 they are represented by the gallery Hostler Burrows in New York.
Louise Hederström is a furniture designer based in Malmö. After graduating in 1998 from Beckmans School of Design in Stockholm, she now has an extensive business as a designer. Her clients include some of the most respected manufacturing companies in Scandinavian design, such as Offecct, Skagerak and Maze. Louise regularly participates in exhibitions inSweden and abroad and has also repeatedly been an instructor for various design education programmes.
Carina Grefmar is a furniture upholsterer based in Malmö. With a special focus on modern furniture classics, Studio Carina Grefmar, based in Malmö since 1999, re-covers all types of furniture, particularly with leather. Carina also works on special projects such as prototype development together with designers, as well as whole interiors. Her recurring clients include both private customers and companies such as furniture manufacturers, joiners, carpenters, restaurants and several of Sweden's leading design and antique dealers.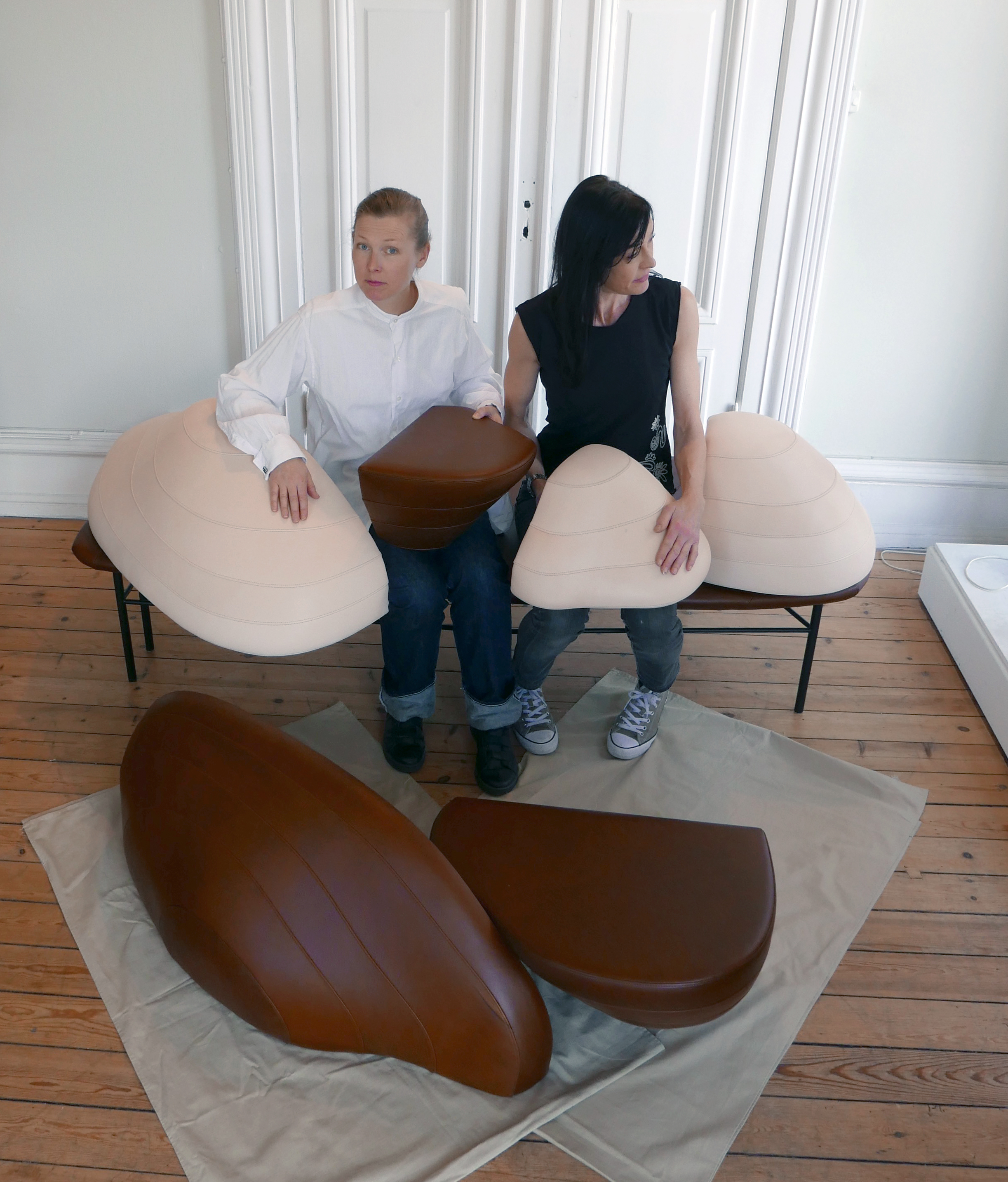 Selected Exhibitions
2018 Utvalt, Form/Design Center Malmö, Sweden
2018 Design Miami/Basel, Hostler Burrows, Basel, Schweiz
2018 Next level craft, Borås, Sweden
2018 Understory, Form/Design Center Malmö, Sweden
2018 Understory, Designgalleriet, Stockholm, Sweden
2017 Next level craft, Institut Suédois, Paris, France
2017 Design Miami, Hostler Burrows, Miami, USA
2017 Hostler Burrows, New York, USA
2017 Young Swedish Design, What happened next? Stockholm, Sweden
2017 Ticka project, Form/Design Center Malmö, Sweden
2016 Welcome to Weden, Midori.so2, Tokyo, Japan
2016 Welcome to Weden, Somerset House, London, Great Britain
2016 The new map, Vandalorum, Värnamo, Sweden
2015 The new map, National museum, Stockholm, Sweden
2015 The new map, Form/Design Center Malmö, Sweden